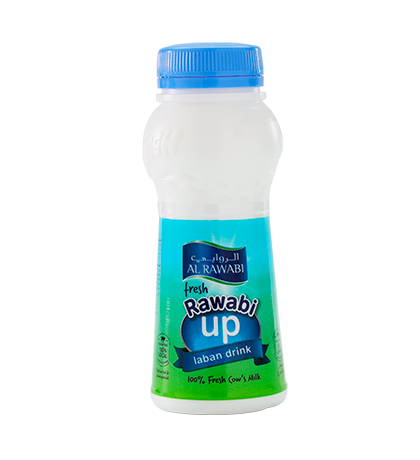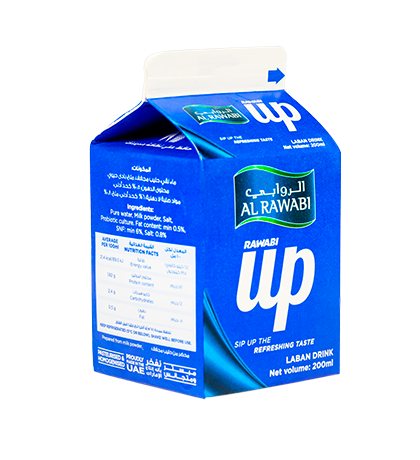 Diluted Laban
Our Rawabi Up drink is created from 100% pasteurized and homogenized milk powder and boasts a rich and creamy flavor. It's a great drink for all occasions. It contains probiotic culture which can aid a healthy digestive system. With a minimum fat content of 0.5% you can enjoy it at any time of day.
Packaging Declaration
Ingredients: Fresh Cow's Milk
Pasteurized and Homogenized.
Keep refrigerated (5℃ or less).